Within the context of the OAIC's overall mission, the Pilot and Exploratory Studies Core (PESC) aims to provide catalytic support – seed funding, core support, and mentorship – for innovative pilot research projects that generate data on the mechanisms of FPT action to facilitate more definitive mechanistic studies, feasibility data to guide efficacy trials, hypothesis generating or proof-of-concept exploratory studies and retrospective analysis of existing epidemiologic data that inform FPT interventions.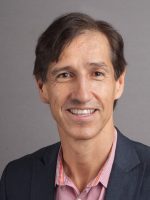 Monty Montano, PhD,
Brigham and Women's Hospital,
Harvard Medical School
Principal Investigator
Scientific Director, Boston Claude D. Pepper Older Americans Independence Center

Douglas P. Kiel, MD,
Hebrew Senior Life,
Harvard Medical School
Professor of Medicine, Harvard Medical School
Director Musculoskeletal Research Center Institute for Aging Research, Hebrew Senior Life
Associate Member Broad Institute of Harvard and MIT
Dr. Kiel's research focuses on the epidemiology of osteoporosis and related fractures, including lifestyle factors, biomarkers, and genetic factors.  He is also interested in sarcopenia and its consequences, including falls and disability.  He also has conducted multiple clinical trials targeting the musculoskeletal system.  He leads the Framingham Osteoporosis Study, and serves in leadership roles for many organizations including the NIH, American Society for Bone and Mineral Research, National Osteoporosis Foundation, and the Joint Commission.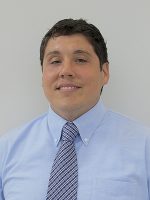 Donato Rivas, Ph.D.
Scientist II and Adjunct Instructor
Training/Education: PhD. in Biomedical Science (Bioenergetics)
Research Interests: The role of substrates on cellular signaling pathways controlling skeletal muscle metabolism and growth; and how nutrition, aging and exercise contribute to alterations in skeletal muscle energy homeostasis.
Research Project (REC or PESC): Circulating microRNA as novel predictors of skeletal muscle anabolic response in aged humans.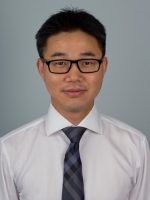 Dae Kim, M.D., MPH, ScD
Assistant Professor of Medicine
Training/Education: Dr. Kim received his M.D. from the Yonsei University College of Medicine before attending John Hopkins School of Public Health to receive his M.P.H. in Epidemiology. He then performed his residency at Thomas Jefferson University Hospital in Internal Medicine, as well as a Fellowship at the Beth Israel Deaconess Medical Center in Geriatric Medicine. Most Recently, Dr. Kim has received a Sc.D. from Harvard School of Public Health.
Research Interests: Improving clinical and functional outcomes of aging populations through judicious use of drugs and interventions.
Research Project (REC or PESC): Home-based exercise in patients underoing AVR.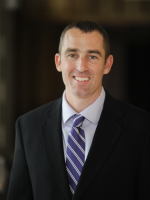 Bradley Manor, Ph.D.
Director,"Mobility and Brain Function" Research Program, Hebrew Senior Life's Institute for Aging Research
Assistant Professor of Medicine, Harvard Medical School.
Training/Education: Dr. Manor received his B.S in Kinesiology as well as his M.S in Biomechanics from the University of Toledo. He later attended Lousiana State University where he received a Ph.D. in Biomechanics. Dr. Manor also performed a post-doctoral fellowship at the Beth Israel Deaconess Medical Center with a focus on Gerontology.
Research Interests: He is trained in the neural control and rehabilitation of human movement and conducts research aimed at alleviating the burden of balance decline and falls in older adults.