The overall goal of the Research Education Component (REC) of the Boston OAIC is to train future independent research scientists who have the knowledge and the skill to translate fundamental mechanisms of disease and disability into novel interventions that can improve the health, physical function, and well-being of people as they age. The REC will achieve this by selecting the most promising early career scientists from clinical and basic science disciplines, and providing them with both collective and individual educational activities, research experiences, mentoring, and career guidance that will enable them to acquire future career development or research awards and ultimately become leaders in translational research devoted to the discovery of function promoting therapies (FPTs).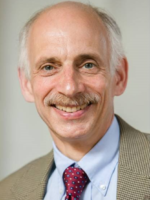 Lewis A. Lipsitz, MD
Beth Israel Deaconess Medical Center
Hebrew SeniorLife
Harvard Medical School
Associate Director, Claude D. Pepper Older Americans Independence Center
Chief of Gerontology, Beth Israel Deaconess Medical Center
Professor of Medicine, Harvard Medical School
Director and Senior Scientist, Hinda and Arthur Marcus Institute for Aging Research
Vice President for Academic Medicine, Hebrew SeniorLife
Download Dr. Lipsitz biosketch
Dr. Lipsitz was one of the first geriatricians to be trained in the Harvard Geriatric Fellowship Program. He subsequently became a National Institute on Aging Academic (K23) Awardee, with Hebrew SeniorLife (formerly the Hebrew Rehabilitation Center for Aged) as his primary clinical and research site. As a fellow, he began a systematic series of epidemiologic and physiologic studies evaluating syncope and abnormal blood pressure regulation, discovered postprandial hypotension in the elderly, and subsequently acquired funding for his studies through an NIA-funded Program Project, which he directed for 20 years. In this capacity he provided on-site management and established strong working relationships with project directors from multiple Harvard-affiliated institutions. This program project supported the prospective, observational MOBILIZE Boston Study, which has elucidated numerous novel risk factors for falls over the past 10 years. Dr. Lipsitz's research has been quite productive, resulting in 250 original articles in peer-reviewed journals, many of which involve clinical trials and translational research.
During his career, Dr. Lipsitz has received continuous NIA funding for his research, directed an Older Americans Independence Center, led a T32 training program and the Hartford Center of Excellence in Geriatric Medicine at Harvard Medical School (HMS), and acquired two D.W. Reynolds Grants for geriatric education at HMS. He has mentored 34 successful postdoctoral trainees, including 2 Beeson Scholars and 4 T32 trainees, and received the prestigious "William Silen Lifetime Achievement" award for mentoring. His research into various function promoting therapies, access to Harvard-wide resources, academic leadership experience, skills in mentoring, and familiarity with NIA Center Grants and Boston's academic geriatric community all make him ideally suited to lead the Boston OAIC and its Research Education Component.
Amy Wagers, PhD
Joslin Diabetes Center
Harvard Stem Cell Institute
Harvard University
Co-chair, Harvard Department of Stem Cell and Regenerative Biology
Forst Family Professor of Stem Cell and Regenerative Biology, Harvard University
Principal Faculty, Harvard Stem Cell Institute
Senior Investigator, Islet Cell and Regenerative Biology, Joslin Diabetes Center
Co-Director DERC/HSCI Flow Cytometry Core, Josilin Diabetes Center
Download Dr. Wagers' biosketch
Dr. Wagers is an established investigator who has led a research laboratory studying the regenerative biology of aging for more than 10 years. She is also a Principal Faculty member of the Harvard Stem Cell Institute and serves on its Executive Committee. Dr. Wagers is a recipient of the Burroughs Wellcome Fund Career Award, the Beckman Foundation Young Investigator Award, the WM Keck Foundation Distinguished Young Scholar Award, and the NIH Director's New Innovator Award. Her current research focuses on defining the factors and mechanisms that regulate the migration, expansion, and regenerative potential of adult blood-forming and muscle-forming stem cells.
She received her Ph.D. in Immunology and Microbial Pathogenesis from Northwestern University in 1999, and then worked as a postdoctoral fellow studying stem cell biology in the laboratory of Dr. Irving Weissman in the Department of Pathology at Stanford University School of Medicine.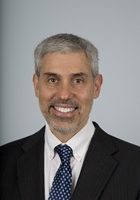 Edward Marcantonio, MD
Beth Israel Deaconess Medical Center
Harvard Medical School
Section Chief for Research in the Division of General Medicine and Primary Care, BIDMC
Professor of Medicine, Harvard Medical School
Download Dr. Marcantonio's biosketch
Dr. Marcantonio's is an internationally recognized expert and clinical investigator in the area of delirium. He has conducted a series of observational and interventional studies designed to improve delirium identification, target individuals at risk, identify modifiable risk factors, and test intervention strategies to reduce the incidence, severity and duration of delirium. He currently lead three NIH-funded studies in delirium research, including the Biomarker Discovery for Delirium project within the first NIH-funded program project in the field of delirium research.
Lien Quach, MD, PhD, MPH
Research Scientist, Boston VA Research Institute
Adjunct Assistant Professor, Department of Gerontology, University of Massachusetts Boston
Training/Education: Dr. Quach is a Research Scientist and Gerontologist at the VA Boston healthcare system. She earned Medical Doctor degree from Hanoi Medical University. This is the oldest and prestigious university in Vietnam, founded in 1902 by the French colonial government under the name Indochina Medical College. Dr. Alexandre Yesin was the first president of HMU and was the co-discoverer of the bacillus responsible for the bubonic plague. She was awarded a scholarship to further her research at Brown University, which she concluded with a MPH degree. She received her PhD degree in gerontology from the University of Massachusetts Boston in 2016.
Research Interests: Her research interests are in the interface of social, cognitive and physical functions in older adults. She also has a strong background in research methodology on aging, statistics related to survival analyses, generalized estimating equations, and mediation analyses. She would like to further her engagement in network analysis to understand the complex relationships between social behaviors, and community integration to influence health outcomes. Her ultimate research goal is to improve the quality of care and treatment for older civilians, veterans and their families.
Research Project (REC): Physical function: the roles of social engagement and cognitive impairment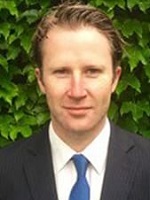 Kieran F. Reid, PhD, MPH
Scientist III of the Nutrition, Exercise Physiology, and Sarcopenia Laboratory
Scientist III, Jean Mayer USDA Human Nutrition Research Center on Aging at Tufts University
Assistant Professor, Gerald J. and Dorothy R. Friedman School of Nutrition Science and Policy, Tufts University
Training/Education: Dr. Reid completed his doctoral degree in Clinical Research from Trinity College Dublin in 2014, having systematically examined aspects of muscle performance, mobility limitations, exercise interventions and cognitive functioning in older adults. In addition to his initial undergraduate training in Exercise Physiology, Dr. Reid also possesses an MPH degree in Epidemiology and Biostatistics from Tufts University School of Medicine. He has extensive training and experience in conducting clinical trials designed to assess and maintain physical and cognitive function in older adults.
Research Interests: Skeletal muscle performance and human aging; assessment of mobility and cognition; exercise and nutritional interventions to preserve independence with advancing age; translational science to promote healthy aging in underserved populations.
Research Project (REC): Translating exercise into the community to preserve independence among older adults with motoric cognitive risk syndrome.
Indranil Sinha, MD
Director of Pepper Seminars in Muscle Regeneration and Aging
Plastic Surgeon, Associate Director Burn Center
Assistant Professor in Surgery, Harvard Medical School
Training/Education: Dr. Sinha received his B.A. at the University of California, Berkeley in Molecular and Cellular Biology.  Following this, he attending the University of Michigan Medical School.  He next matriculated into the Harvard Plastic Surgery Residency Program.  During this time, he was awarded an F32 and spent two dedicated research years focused on studying inflammation and loss of skeletal muscle regeneration during aging.  He is now an Attending Plastic Surgeron at Brigham and Women's Hospital.
Research Interests: Goal is to evaluate derangements of inflammation and the hypoxia pathway that occur with aging or diabetes and determine if reversal of these processes can limit loss of skeletal muscle regeneration and muscle wasting that occurs in these conditions.
Research Project (REC): Examine role of prostaglandin E2 in aging associated loss of skeletal muscle regeneration.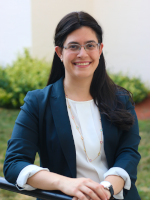 Ariela Orkaby, MD
Director of Pepper Seminars in Geriatrics and Frailty
Geriatrician, Brigham & Women's Hospital, VA Boston Healthcare System

Instructor in Medicine, Harvard Medical School
Training/Education: Dr. Orkaby received her B.A. in Music and Biology at Stern College for Women, Yeshiva University, in New York, and M.D. from the Medical School for International Health at Ben Gurion University in Israel. Dr. Orkaby completed residency training in Internal Medicine at Boston Medical Center and Geriatrics Fellowship at the Harvard Combined Program. She received additional fellowship training in Preventive Cardiology at VA Boston/Brigham & Women's Hospital, and received her M.P.H. from the Harvard School of Public Health. During this time, she was awarded two John A. Hartford Foundation Center of Excellence in Geriatric Medicine and Training grants. She is now a staff Geriatrician at VA Boston and Associate Epidemiologist at Brigham & Women's Hospital, Division of Aging.
Research Interests: Understanding the bidirectional relationship between cardiovascular disease and frailty in older adults. In particular I am interested in examining the role of common medications used to prevent cardiovascular disease and their role in successful aging.
Research Project (REC): Examine the role of long-term aspirin use on frailty and self-reported functional limitation.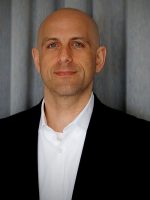 Michael Lustgarten, PhD
Scientist II, Tufts University, HNRCA
Training/Education: Dr. Lustgarten received a B.A in English Textual Studies from Syracuse University as well as a B.S. in Biochemistry from Queens College. He then attended the University of Texas at San Antonio where he received his Ph.D. in Physiology, and later worked as a post-doctoral associate for one year. Dr. Lustgarten then worked as a post-doctoral associate for the next 5 years at Tufts University before accepting his current position of Scientist II at Tuft's Human Nutrition Research Center on Aging.
Research Interests: Identification of the role of the gut microbiome and serum metabolome on lean mass and physical function in older adults.
Research Project (REC or PESC): Examining the roll of the gut microbiome and the serum metabolome on lean mass and physical function in older adults.