Mission
We bring together early stage investigators in Boston to promote cross-disciplinary clinical and translational research focused on the application of aging principles to improve clinical outcomes.​
Goals
Short-term: Produce successful K-award recipients through 1) Peer review and mentoring, 2) Inter-institutional collaboration and 3) building a network of early stage investigators involved in aging research
Long-term: Create a pipeline of R-funded investigators and future leaders in aging research.
Lead Early Stage Investigators: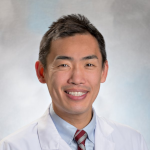 Kei Ouchi, MD, MPH
Emergency Physician and Home Hospital Physician, Brigham and Women's Hospital
Dr. Ouchi is an emergency physician and home hospital physician at Brigham and Women's Hospital. He is passionate about providing goal-concordant care to older adults with serious illness in the emergency department (ED). He believes in the ED's potential role to serve as the screening point for such patients, and align their preferences to the care in which they receive towards the end of life. He is currently developing/testing a screening strategy to identify such patients and facilitate their advance care planning process during/after the ED visit.
Contact: kei_ouchi@dfci.harvard.edu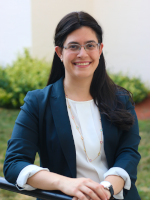 Ariela Orkaby, MD
Director of Pepper Seminars in Geriatrics and Frailty
Geriatrician, Brigham & Women's Hospital, VA Boston Healthcare System

Instructor in Medicine, Harvard Medical School
Dr. Orkaby is a geriatrician with additional training in preventive cardiology. Her research interests focus on identifying pharmacologic preventive strategies for cardiovascular disease and frailty. She is currently supported in part through a Boston Pepper Center Career Development Award where she is studying the relationship between long-term aspirin use and frailty.
Contact: aorkaby@partners.org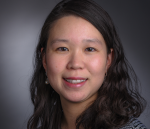 Tammy Hshieh, MD, MPH
Geriatrician, Brigham and Women's Hospital and Dana Farber Cancer Institute
Dr. Hshieh is a geriatrician at the Brigham and Women's Hospital and Dana-Farber Cancer Institute. Her research interests focus on delirium and cognitive disorders of aging. She is actively studying potential interventions to prevent delirium or decrease its severity (multi-component, non-pharmacologic and pharmacologic).
Contact: thshieh@bwh.harvard.edu
Senior Sponsors: Boston Pepper Center Executive Committee
Collaborative Activities
By leveraging the existing resources of the Boston Pepper Center, Boston area medical schools, Veterans Affair hospitals, and Institute for Aging Research, we organize regular working group meetings for ES investigators (pre-K award) to engage in peer-mentorship and receive career development guidance from their peers, as well as mid-career and senior aging investigators in the Boston area. We organize seminars and mock study sections to prepare our investigators for successful grant submissions. Our goal is to demonstrate success by tracking our group productivity (e.g., grant submissions, publications, invited presentations, etc.) to showcase the Pepper Center's commitment to foster ES investigators. Through peer mentorship and support, we invite new investigators in the Boston area to the field of aging research, from all specialties of medicine.
Current Members:
Tammy Hshieh, MD, MPH: Brigham and Women's Hospital
Christine Liu, MD: Boston Medical Center
Ariela Orkaby, MD, MPH: Brigham and Women's Hospital, VA Boston Healthcare Administration
Kei Ouchi, MD, MPH: Brigham and Women's Hospital
Indranil Sinha, MD: Brigham and Women's Hospital
Jordan Strom, MD: Beth Israel Deaconess Medical Center