The FAC represents a strategic interdisciplinary alliance between the Muscle Mechanics and Metabolomics Laboratory, the Laboratory of Exercise Physiology and Physical Performance and the Health and Disability Research Institute at Boston University and the Nutrition, Exercise Physiology and Sarcopenia Laboratory at the Jean Mayer USDA Human Nutrition Research Center on Aging at Tufts University. The core provides standardized, state-of-the-art technologies to measure muscle performance, functional limitations, and disability in human and animal studies for OAIC's pilot and exploratory projects and for several OAIC related projects funded through other sources.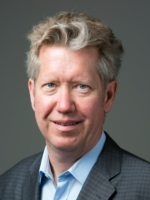 Roger A. Fielding, PhD
Tufts University School of Medicine
Associate Director, Boston Claude D. Pepper Older Americans Independence Center

Senior Scientist and Team Lead, Nutrition, Exercise Physiology, and Sarcopenia Team, Jean Mayer USDA Human Nutrition Research Center on Aging at Tufts University

Professor of Nutrition, Tufts University Friedman School of Nutrition Science and Policy

Professor of Medicine Tufts University School of Medicine
Download Dr. Fielding's biosketch
Dr. Fielding is an internationally known researcher who studies the underlying mechanisms contributing to the age-associated decline in skeletal muscle mass, the resultant impact on function, and the potential role of exercise and physical activity on attenuating this process. Dr. Fielding has a strong record of NIH funding and oversaw the development of the interventions for the LIFE (Lifestyle Interventions for Elders) Pilot study and served as the Chair of the LIFE Intervention and Operations Committee. He also is a co-investigator and chair of the Body Composition Analysis committee for the NIA-funded "Calerie" trial.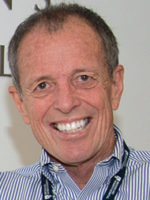 Thomas W. Storer, PhD
Brigham and Women's Hospital
Harvard Medical School
Director, Exercise Physiology and Physical Function Lab
Dr. Storer has extensive experience and expertise gained as an exercise physiologist over the past 35 years with successful contributions to several previous and ongoing, randomized controlled trials. Cohorts investigated have included healthy young and older men and women, mobility limited older men, frail older men and women with mobility limitations, men and women with HIV-infection, COPD, and end-stage renal disease. Presently he is the co-chair of the Physical Components Committee of a multicenter pragmatic trial on fall prevention funded by PCORI.  He is also the coauthor of a text on cardiopulmonary exercise testing and interpretation and have recently completed chapters on exercise training and prescription in COPD and chronic kidney disease.  Dr. Storer is the Director of the Laboratory of Exercise Physiology and Physical Function at Brigham and Women's Hospital.
Assess gas exchange breath-by-breath for measurement of aerobic capacity (), the gas exchange lactate threshold, work efficiency, endurance, and total work.
Provide incremental work rate tests on cycle and/or treadmill.
Measure voluntary muscle strength, power, and fatigability.
Integrated EMG (iEMG) for amplitude of muscle contraction at varying loads and provides power spectrum analysis for measures of fatigue and total work.
Speed during of physical function assessments such as stair climbing, gait speed and load carries.