The Developmental Projects core funds pilot projects chosen based on their innovation and translational value, and the need and potential of novel methods to advance OAIC projects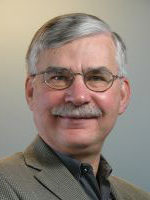 Alan M. Jette, PhD, MPH, PT, FAPTA
Boston University School of Public Health
MGH Institute of Health Professions 
Professor of Health Policy & Management, Boston University School of Public Health
Director, Health & Disability Research Institute, Boston University School of Public Health
Professor, Center for Interpersonal Studies and Innovation, MGH Institute of Health Professions
Download Dr. Jette's biosketch
Dr. Jette's is an internationally recognized expert in the measurement of function and disability.  He has developed numerous instruments that assess function and disability and has published numerous articles on these topics in the rehabilitation, geriatrics, and public health literature.  Dr. Jette's current research interests include the measurement, epidemiology, and prevention of disability, and the development and dissemination of contemporary outcome measurement instruments to evaluate the quality of health care.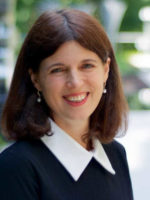 Nancy Latham, PhD, PT
Brigham and Women's Hospital
Harvard Medical School

Associate Epidemiologist, Brigham and Women's Hospital
Lecturer on Medicine, Harvard Medical School
Nancy Latham, PhD, PT is an Associate Epidemiologist at Brigham and Women's Hospital and a Lecturer in the Department of Medicine at Harvard University in Boston Massachusetts.  She completed her training in Physical Therapy at the University of Toronto and McGill University, a PhD at the Clinical Trials Research Unit at the University of Auckland and a NIDRR post-doctoral fellowship in Health Services Research at Boston University. Her research interest is in applying methods from the field of clinical epidemiology, such as randomized controlled trials, cohort studies and meta-analyses, to rehabilitation and disability-related research. She is particularly interested in innovative interventions to extend the benefits of rehabilitation programs to people in the community after usual rehabilitation care ends. She was a co-principal investigator of the HIP Rehab trial, an RCT of a home-based exercise program for people after hip fracture which was published in JAMA. She is currently the Study Director of the STRIDE study, a pragmatic randomized controlled trial of a primary care based intervention to reduce serious fall-related injuries in 10 health systems in the U.S.A.  She is also the PI on studies to evaluate technology to improve health and function in persons with Parkinson Disease and Spinal Cord Injury. She is a Fellow of the Gerontological Society of America and is on the editorial board of Archives of Physical Medicine and Rehabilitation.
Previous Developmental Projects Trainee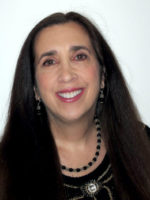 Marcia A. Testa, PhD, MPH, Mphil
Senior Lecturer on Biostatistics, Harvard T.H. Chan School of Public Health
Training/Education: Dr. Testa received her MPH 1976, MPhil 1977, and PhD 1980 in Epidemiology and Public Health with concentrations in biometry and biostatistics from Yale University.
Research Interests: Dr. Testa and colleagues are developing quantitative methodologies relating to the measurement and analysis of expanded patient outcomes (quality of life, cost-effectiveness and risk-benefit) for clinical, pharmacoeconomic and pharmacoepidemiologic research studies with particular attention to cardiovascular disease, HIV, cancer and diabetes. See https://www.hsph.harvard.edu/marcia-testa/
Developmental Project Research Project: Clinical outcome assessments for therapeutic interventions in older individuals